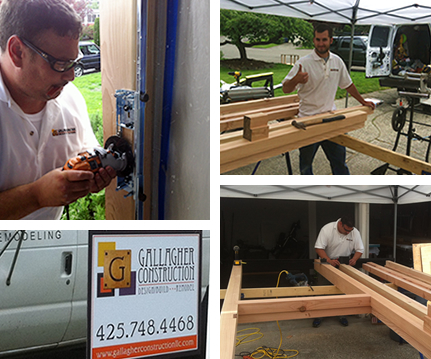 Build···Remodel
We maintain clean and safe job sites at all times.
 
We partner with reliable and trusted sub-contractors that uphold our company's policy to respect your home.
 
At Gallagher Construction we do our best to project realistic timelines and expectations that we can meet or beat.
We have a high level of expectations and attention to detail that guarantees a beautiful completed project.
Please check out "Design" to learn more.