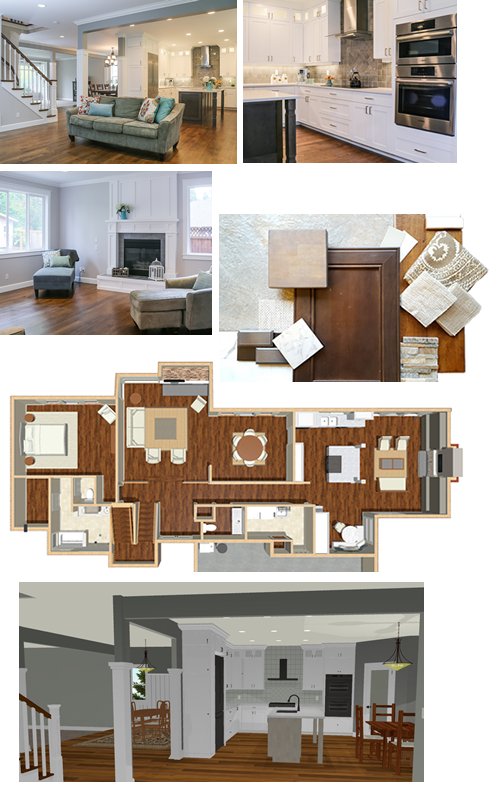 Design
We utilize the design process in order to identify your needs and to develop a solution custom to you. Custom does not mean expensive; we take into account all components: budget, lifestyle, function, goals, safety, aesthetics etc. to design a space suitable for your everyday life.
The beginning of our design services starts with an initial consultation to evaluate the concept and parameters.
A design agreement is then proposed outlining project goals, lifestyle requirements, concepts, and other discovery information.
We take a thorough site measure to ensure materials and fixtures will fit your space.
Detailed floor plans, elevations, and perspective concepts are proposed that will meet your vision and needs. Materials and fixtures are selected that will fit your lifestyle. By detailing out plans and specifications we are able to come up with an accurate budget – which translates into construction documents and a construction agreement.
With our design process you can feel confident and excited going into your project!
Please check out "Build" to learn more.